Hey Champions,

Ready or Not, the Empress is here! Get shards or poster for BRAND-NEW Asuka in milestone grab bags and compete in the Warscore Competition for Solo contest points, extra rewards, and prestige!
Exciting Loot awaits you as well, including a chance at BLEED-IMMUNITY Straps and a 5-Star Bronze Asuka "No One is Ready"!
Unlock her at 4-Star Silver
---
⭐ ONLY on wwechampions.com
Come back DAILY and enjoy FREE REWARDS that will help you in this contest.
---
Please note:
Screenshots are taken from a test environment. Text, numbers, and dates are subject to change!
Schedule
| Contests | Start | End |
| --- | --- | --- |
| Ready or Not Feuds | 6/25 at noon PST | 6/28 at noon PST |
| Damian Priest Flash ⚡ Market at wwechampions.com | 6/26 at noon PST | 6/29 at noon PST |
| Web Solo Event at wwechampions.com | 6/25 at noon PST | 6/27 at noon PST |
| Global Community Event at wwechampions.com | 6/25 at noon PST | 6/28 at noon PST |
| Flash Feuds | 6/26 at 6 am PST | 6/27 at noon PST |
COMMUNITY EVENT
Work together with our entire WWE Champions Community! Collect Asuka Shard Bags in milestones and Limited-Tours to unlock prizes for EVERYONE!
Solo Contest
Make use of the Loot and Talent up your Women's Division Superstars to progress and to earn Asuka Grab Bags with Shards, Loot Coins, Resources, and more! Collect even more Contest Points by increasing your Warscore in a dedicated Contest!
Warscore Competition
Play with selected Superstars in each Flash Feud to speed up your progress and earn more Asuka Solo Contest Points in milestones, alongside Asuka Ultimate Chests!
Got enough Solo Contest Points? Show the whole WWE Champions Universe that you are the best Feuder around. Compete in Flash Feuds and push for EXTRA milestone rewards, including up to a 4-Star Gold Asuka "No One Is Ready" in the Leaderboard!
Faction Contest
Participate in Flash Feuds and climb up the milestones with your Faction for Asuka Shard Bags, resources, and shards for Kairi Sane and Afa!
Flash Feuds
Play with selected Superstars in these Flash Feuds for Flash Feud Medallions and progress in the Faction Contest! Beating 5-Star Silver opponents grants you 30,000 points! Don't forget, the more strategic you are the more points you can gain in other contests.
Limited-Time Tour
Play these Limited-Time Tours for more Asuka Contes Points, shards, and monthlong currencies.
Read or Not Loot
Are you ready to spin this Loot? HELL YEAH! Get BRAND-NEW Asuka at up to 5-Star Bronze, alongside incredible Superstars like Alexa Bliss "Play or Pain, The Street Profits, and MORE!
Strap Loot, with Bleed-Immunity Straps!
Be prepared and ready to Feud! Use Strap Loot Coins for a chance at Bleed-Immunity-, Stun-Immunity-, and Affiliation-Straps, Skill Plates, and MORE!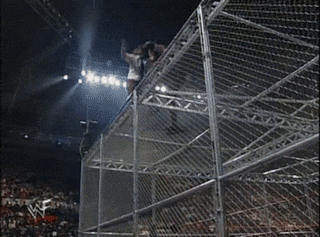 Get more Limited-Time EXCLUSIVES on wwechampions.com
---
Join the WWE Champions Community on our OFFICIAL Forum and let us know your feedback on this contest!
---