Hey Champions,
Have you been naughty or nice this year? Well, it doesn't matter when you jump into the Battle for Xmas for festive Rewards! Empty Loot Boxes in the Tour and spend your Candy Canes on the Prize Wall to reward yourself or your Faction.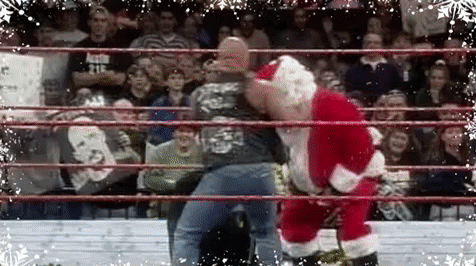 Please note:
Screenshots are taken from a test environment. Text, numbers, and dates are subject to change!
🗓 Schedule
| Contests | Start | End |
| --- | --- | --- |
| Battle for Xmas | 12/15 at noon PST | 12/17 at noon PST |
Faction Contest
Collect Candy Canes in the Limited-Time Tour to progress in this Contest and earn Christmas Conspiracy Points, Resources, and Shards for Sami Zayn "Conspiracy Theory".
Limited-Time Tour
Complete the Nodes for Contest Points and collect Candy Canes in Loot Boxes to climb up the milestones. Use your Auto Clear Tickets to get the Candy Canes faster.
Christmas Conspiracy Premium Loot
Gear up for the Holidays! Get Mankind "Mr. Socko" and John Cena "Veteran Salute" with their Santa Gear at 5-Star Silver, alongside Santa Gear and Normal Gear for various other GREAT Superstars, such as Shawn Micheals "The Showstopper", Walter "Ring General" and much MORE!
Get more Limited-Time EXCLUSIVES on wwechampions.com
---
Join the WWE Champions Community on our OFFICIAL Forum and let us know your feedback on this contest!
---